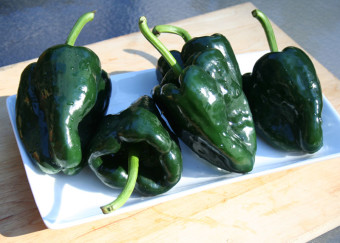 Matures: 68 days green, 88 days red
Type: Heirloom (H)
How to Grow: Learn how to grow »
Dark green fruit is wide and tapers at the end. 4-6 inch fruits are delicious roasted and stuffed. Ripening to a reddish brown, these peppers can be dried and used for seasoning. Fully ripe, red fruits are much hotter and flavorful than the earlier picked green ones.